October 14 - October 28, 2016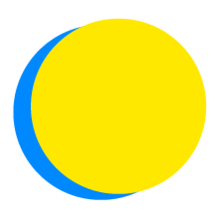 Michael Roberts
POINTS TOTAL
0

TODAY

0

THIS WEEK

830

TOTAL
participant impact
UP TO

1.0

conversation

with a person

UP TO

16

disposable cups

not sent to the landfill

UP TO

82

gallons of water

have been saved

UP TO

10

hours

volunteered

UP TO

20

lightbulbs

replaced

UP TO

2.0

meatless or vegan meals

consumed

UP TO

30

minutes

spent exercising

UP TO

50

minutes

spent outdoors

UP TO

60

minutes

not spent in front of a screen

UP TO

2.0

organic meals

consumed

UP TO

1.1

pounds of CO2

have been saved

UP TO

0.4

pounds of paper

have been saved
Water
Install a Low-Flow Showerhead
I will save up to 15 gallons (56 L) of water a day.
Waste
Recycle all Recyclable Materials
I will recycle all materials that are accepted by local haulers or drop stations in my community.
Simplicity
Eat Mindfully
I will eat all of my meals without distractions, e.g., phone, computer, TV, or newspaper.
Health
Know My Health
I will get my Core Four Biometrics tests (blood pressure, cholesterol, blood sugar and BMI).
Energy
Upgrade my Windows
I will upgrade the windows or weatherstripping in my home or office to reduce air leaks and save on energy costs.
Energy
Online Energy Audit
I will complete an online energy audit of my home, office, or dorm room and identify my next steps for saving energy.
Simplicity
Disconnect from Email
I will disconnect from my email when not at work.
Energy
Choose LED Bulbs
I will replace 20 incandescent lightbulb(s) with Energy Star-certified LED bulbs, saving up to $14 per fixture per year.
Energy
Consider Switching to an Electric Vehicle
Research or test drive an electric car or bike.
Community
Raise Money for a Nonprofit
I will raise money to support Northwest Earth Institute or another nonprofit.
Waste
Find Local Recycling Depots
I will find out where to recycle the recyclable items that I can't put in my curbside bin.
Waste
Avoid Disposables
I will not use any disposable plates, cups, or cutlery.
Simplicity
Less Screen Time
I will replace 30 minute(s) of screen time per day with other activities.
Energy
Switch to Cold Water
I will switch to washing my clothes in cold water, saving up to 1,600 lbs of C02 over the course of the next year.
Community
Connect with a Nonprofit
I will connect with a local nonprofit, environmental or otherwise, and find out how I can get involved or become a member.
Simplicity
Buy Only What I Need
I will not buy anything except items required for health and safety.
Community
Volunteer in my Community
I will volunteer 10 hour(s) in my community.
Transportation
Work from Home
I will work from home 14 day(s) to avoid my commute's carbon output.
Energy
Power Down the Computer
I will power down my computer and monitor when not using it for more than 2 hours, saving up to (1.1) lbs of CO2 per day that I do this.
Water
Brush My Teeth Without Running Water
I will save up to 8 gallons (30 L) of water each day by turning it off while brushing my teeth.
Waste
Use Reusable Containers
I will only use reusable containers for my lunches at work or school.
Waste
Use Reusable Bags
I will not accept any disposable bags when making purchases.
Transportation
Just Drive Less
I will cut my car trip mileage by only taking necessary trips.
Simplicity
Go for a Daily Walk
I will take a walk each day.
Nature
Practice Gratitude for Earth
I will spend 10 minute(s) per day outside, practicing gratitude (prayer, meditation, journaling, etc.) for Earth and the nature surrounding me.
Water
Fix Leaky Faucets
I will fix faucets that have been wasting up to 9 gallons (34 L) of water per faucet per day.
Simplicity
De-Clutter my Home
I will de-clutter, clean, and donate or recycle unneeded items in my home.
Nature
Enjoy the Sunrise/Sunset
I will enjoy the sunrise and/or sunset each day.
Simplicity
Work-Life Balance
I will not work more than 8 hour days each day.
Food
Buy from a Farmers Market
I will purchase produce and meat from a local farmers market or food co-op.
Simplicity
Limit Social Media
I will limit my social media use to once per day.
Energy
Adjust the Thermostat
I will adjust my thermostat down 2 degrees from usual when I use the heat, and up 2 degrees when I use air conditioning.
Water
Insulate Water Pipes and Water Heater
I will avoid wasting water while waiting for the shower or sink to heat up.
Food
Whole Food Diet
I will enjoy 1 meal(s) per day free of processed foods.
Health
Exercise Daily
I will exercise daily for 30 minute(s) per day for two weeks.
Waste
Use a Reusable Mug
I will avoid sending 8 disposable cup(s) to the landfill per day.
Simplicity
Track my Purchases
I will maintain a record of all my purchases.
Energy
Turn it off
I will keep lights, electronics, and appliances turned off when not using them.
Transportation
Conduct Virtual Meetings
I will not travel for meetings and will instead conduct them virtually.
Energy
Replace Manual Thermostats
I will replace manual thermostats with programmable ones.
Community
Join my Neighborhood Association
I will join my neighborhood association or another local group.
Food
Eat Meatless Meals
I will enjoy 1 meatless meal(s) per day.
Waste
Choose Two-Sided Printing
I will save up to .21 lbs (.09 kg) of paper per day by switching from one-sided printing to two-sided at work.
Food
Choose Organic Ingredients
I will enjoy 1 meal(s) cooked with organic ingredients per day.
Nature
Go for a Daily Walk
I will take a 30-minute walk outside each day.
Health
Go Get a Check Up
I will make an appointment for my annual physical.
Community
Talk to my Friends
I will decide which social or environmental issue in my community is most important to me and tell 1 friends per day about the issue.
Reflection, encouragement, and relationship building are all important aspects of getting a new habit to stick.
Share thoughts, encourage others, and reinforce positive new habits on the Feed.
To get started, share "your why." Why did you join the challenge and choose the actions you did?