October 14 - October 28, 2016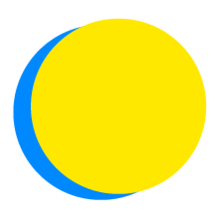 Marisol Salgado
Points Total
0

Today

0

This Week

191

Total
Participant Impact
up to

14

meatless or vegan meals

consumed

up to

6.6

pounds of CO2

have been saved

up to

240

minutes

not spent in front of a screen

up to

30

plastic bottles

not sent to the landfill

up to

120

gallons of water

have been saved

up to

180

minutes

spent exercising

up to

360

minutes

of additional sleep

up to

8.0

hours

volunteered

up to

180

minutes

spent outdoors
Nature
Enjoy the Sunrise/Sunset
I will enjoy the sunrise and/or sunset each day.
Simplicity
Limit Social Media
I will limit my social media use to once per day.
Simplicity
Go for a Daily Walk
I will take a walk each day.
Community
Meet my Neighbors
I will meet 1 new neighbor(s) per day.
Health
Avoid Refined Sugar
I will adopt a diet free of refined sugars, which eliminates sweetened beverages, candy, and processed foods.
Transportation
Conduct Virtual Meetings
I will not travel for meetings and will instead conduct them virtually.
Nature
Go for a Daily Walk
I will take a 30-minute walk outside each day.
Simplicity
Buy Only What I Need
I will not buy anything except items required for health and safety.
Health
Exercise Daily
I will exercise daily for 30 minute(s) per day for two weeks.
Energy
Turn it off
I will keep lights, electronics, and appliances turned off when not using them.
Nature
Leave No Trace
I will practice the seven principles of leave no trace when doing nature activities alone or with family and friends.
Food
Whole Food Diet
I will enjoy 3 meal(s) per day free of processed foods.
Simplicity
Work-Life Balance
I will not work more than 8 hour days each day.
Transportation
Just Drive Less
I will cut my car trip mileage by only taking necessary trips.
Community
Help Others
I will offer to help 1 person(s) who are in need each day.
Health
Go Get a Check Up
I will make an appointment for my annual physical.
Food
Eat Meatless Meals
I will enjoy 2 meatless meal(s) per day.
Nature
Spend Time Outside
I will replace 30 minute(s) per day typically spent inside (computer time, watching television, etc.) with quality time outside.
Simplicity
Eat Mindfully
I will eat all of my meals without distractions, e.g., phone, computer, TV, or newspaper.
Water
Use Reusable Bottles
I will use a reusable bottle and stop purchasing bottled water, saving 5 disposable plastic bottle(s) a day.
Water
5-Minute Showers
I will save up to 20 gallons (75 L) of water each day.
Health
More Fruits And Veggies
I will eat a heart healthy diet by adding 2 cups of fruits and vegetables each day to achieve at least 4 cups per day.
Health
Healthy Sleep
I will commit to getting 60 more minute(s) of sleep each night to achieve at least 7 hours per night.
Water
Brush My Teeth Without Running Water
I will save up to 8 gallons (30 L) of water each day by turning it off while brushing my teeth.
Food
Weekly Meal Planning
I will reduce food waste and save money by planning a weekly menu, only buying the ingredients I need.
Simplicity
Less Screen Time
I will replace 60 minute(s) of screen time per day with other activities.
Energy
Switch to Cold Water
I will switch to washing my clothes in cold water, saving up to 1,600 lbs of C02 over the course of the next year.
Energy
Power Down the Computer
I will power down my computer and monitor when not using it for more than 2 hours, saving up to (1.1) lbs of CO2 per day that I do this.
Health
Happiness
I will write down three things every day for two weeks that I am grateful for or send one email every day thanking or praising someone.
Community
Volunteer in my Community
I will volunteer 8 hour(s) in my community.