October 14 - October 28, 2016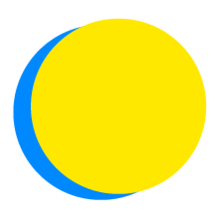 Richard Schelin
Points Total
0

Today

0

This Week

540

Total
Participant Impact
up to

2.0

outdoor meals

consumed

up to

3.3

pounds of CO2

have been saved

up to

12

lightbulbs

replaced

up to

12

disposable cups

not sent to the landfill

up to

0.6

pounds of paper

have been saved

up to

30

plastic bottles

not sent to the landfill

up to

210

gallons of water

have been saved

up to

120

minutes

spent outdoors
Simplicity
Go for a Daily Walk
I will take a walk each day.
Nature
Explore my Area
I will explore at least one new hiking trail or nature walk in my area.
Nature
Spend Time Outside
I will replace 30 minute(s) per day typically spent inside (computer time, watching television, etc.) with quality time outside.
Nature
Do Nature Activities
I will engage in nature-based activities with my kid(s) for 30 minute(s) each day. (This can be anything from going on a walk or hike, to noticing the leaves changing color, to reading a book with nature themes.)
Water
Install a Low-Flow Showerhead
I will save up to 15 gallons (56 L) of water a day.
Energy
Choose Clean/Renewable Energy
I will sign up for my utility company's clean/renewable energy option.
Energy
Choose LED Bulbs
I will replace 12 incandescent lightbulb(s) with Energy Star-certified LED bulbs, saving up to $14 per fixture per year.
Simplicity
De-Clutter my Home
I will de-clutter, clean, and donate or recycle unneeded items in my home.
Nature
Eat Meals Outside
I will eat 1 meal(s) outside each day.
Energy
Power Down the Computer
I will power down my computer and monitor when not using it for more than 2 hours, saving up to (1.1) lbs of CO2 per day that I do this.
Waste
Use a Reusable Water Bottle
I will keep 5 disposable plastic bottle(s) from entering the waste stream.
Transportation
Work from Home
I will work from home 1 day(s) to avoid my commute's carbon output.
Energy
Install Alternative Energy
I will install alternative energy systems, e.g., solar electric systems or solar water heaters.
Waste
Recycle all Recyclable Materials
I will recycle all materials that are accepted by local haulers or drop stations in my community.
Waste
Use Reusable Containers
I will only use reusable containers for my lunches at work or school.
Water
Insulate Water Pipes and Water Heater
I will avoid wasting water while waiting for the shower or sink to heat up.
Energy
Adjust the Thermostat
I will adjust my thermostat down 2 degrees from usual when I use the heat, and up 2 degrees when I use air conditioning.
Simplicity
Eat Mindfully
I will eat all of my meals without distractions, e.g., phone, computer, TV, or newspaper.
Water
Brush My Teeth Without Running Water
I will save up to 8 gallons (30 L) of water each day by turning it off while brushing my teeth.
Water
Use Reusable Bottles
I will use a reusable bottle and stop purchasing bottled water, saving 5 disposable plastic bottle(s) a day.
Waste
Choose Two-Sided Printing
I will save up to .21 lbs (.09 kg) of paper per day by switching from one-sided printing to two-sided at work.
Simplicity
Work-Life Balance
I will not work more than 8 hour days each day.
Water
Conserve Toilet Water
I will save up to 12 gallons (45 L) of water a day by flushing only when necessary.
Energy
Consider Switching to an Electric Vehicle
Research or test drive an electric car or bike.
Energy
Turn it off
I will keep lights, electronics, and appliances turned off when not using them.
Energy
Use an Energy Meter
I will use an energy meter to monitor my energy use and identify opportunities to save power.
Waste
Use a Reusable Mug
I will avoid sending 4 disposable cup(s) to the landfill per day.
Nature
Leave No Trace
I will practice the seven principles of leave no trace when doing nature activities alone or with family and friends.
Water
Mulch the Base of Trees and Plants
I will prevent water runoff and increase absorbency by mulching the base of plants and trees at my home or work.
Energy
Upgrade my Windows
I will upgrade the windows or weatherstripping in my home or office to reduce air leaks and save on energy costs.
Waste
Buy in Bulk
I will only purchase bulk food items and avoid all single-package items.