October 14 - October 28, 2016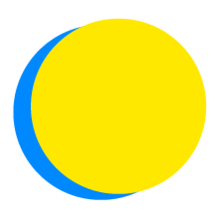 Kristin Shorey
POINTS TOTAL
0

TODAY

0

THIS WEEK

861

TOTAL
participant impact
UP TO

8.0

disposable cups

not sent to the landfill

UP TO

102

gallons of water

have been saved

UP TO

20

hours

volunteered

UP TO

12

locally sourced meals

consumed

UP TO

60

miles

traveled by bus

UP TO

4.0

miles

traveled by foot

UP TO

120

minutes

spent outdoors

UP TO

600

minutes

not spent in front of a screen

UP TO

33

organic meals

consumed

UP TO

20

plastic bottles

not sent to the landfill

UP TO

1.4

pounds

waste composted

UP TO

-0.6

pounds of CO2

have been saved

UP TO

12

zero-waste meals

consumed
Nature
Enjoy the Sunrise/Sunset
I will enjoy the sunrise and/or sunset each day.
Food
Locally-Sourced Meals
I will source 1 meal(s) per day from local producers.
Community
Connect with a Nonprofit
I will connect with a local nonprofit, environmental or otherwise, and find out how I can get involved or become a member.
Transportation
Use Public Transit
I will use public transit 5 mile(s) per day and avoid sending up to -0.43 lbs of CO2 into Earth's atmosphere.
Nature
Tend a Garden
I will tend to a garden each day, or work on starting one.
Food
Choose Organic Ingredients
I will enjoy 3 meal(s) cooked with organic ingredients per day.
Transportation
Just Drive Less
I will cut my car trip mileage by only taking necessary trips.
Food
Buy from a Farmers Market
I will purchase produce and meat from a local farmers market or food co-op.
Simplicity
De-Clutter my Home
I will de-clutter, clean, and donate or recycle unneeded items in my home.
Energy
Adjust the Thermostat
I will adjust my thermostat down 2 degrees from usual when I use the heat, and up 2 degrees when I use air conditioning.
Community
Join my Neighborhood Association
I will join my neighborhood association or another local group.
Community
Express my Support
I will find out who in my state makes decisions that impact the environment and express my support for more environmental actions.
Community
Raise Money for a Nonprofit
I will raise money to support Northwest Earth Institute or another nonprofit.
Community
Volunteer in my Community
I will volunteer 20 hour(s) in my community.
Waste
Avoid Disposables
I will not use any disposable plates, cups, or cutlery.
Waste
Use a Reusable Water Bottle
I will keep 4 disposable plastic bottle(s) from entering the waste stream.
Waste
Compost Food Waste
I will avoid sending .69 lbs (.31 kg) of food waste to the landfill per day.
Waste
Start Composting
I will start a compost collection at home, work, or school.
Waste
Use a Reusable Mug
I will avoid sending 4 disposable cup(s) to the landfill per day.
Nature
Go for a Daily Walk
I will take a 40-minute walk outside each day.
Water
Collect Rain Water
I will create a rain garden or bioswale, or use rain barrels to collect water for outdoor watering needs.
Water
Ditch the Lawn
I will replace my lawn with a drought-tolerant landscape and save water, money, and time cutting the grass.
Water
Use Reusable Bottles
I will use a reusable bottle and stop purchasing bottled water, saving 6 disposable plastic bottle(s) a day.
Water
Conserve Toilet Water
I will save up to 12 gallons (45 L) of water a day by flushing only when necessary.
Transportation
Walk Instead
I will walk 2 mile(s) per day instead of driving and avoid sending up to 2.3 lbs of CO2 into Earth's atmosphere.
Water
5-Minute Showers
I will save up to 20 gallons (75 L) of water each day.
Food
Visit a Local Farm
I will visit a nearby farm to pick my own fruits and veggies.
Water
Brush My Teeth Without Running Water
I will save up to 8 gallons (30 L) of water each day by turning it off while brushing my teeth.
Water
Mulch the Base of Trees and Plants
I will prevent water runoff and increase absorbency by mulching the base of plants and trees at my home or work.
Water
Install a Toilet Tank Bank
I will reduce the amount of water flushed and save up to 11 gallons (41 L) of water per day.
Food
Smart Seafood Choices
I will visit seafoodwatch.org or download the app and commit to making better seafood choices for a healthier ocean.
Food
Zero-Waste Cooking
I will cook 1 meal(s) with zero waste each day.
Food
Whole Food Diet
I will enjoy 3 meal(s) per day free of processed foods.
Simplicity
Less Screen Time
I will replace 60 minute(s) of screen time per day with other activities.
Food
Watch a Documentary
I will watch a documentary film about food with family and friends and talk about what we learned.
Food
Join a Local CSA
I will sign up for a local CSA (consumer-supported agriculture).
Simplicity
Buy Only What I Need
I will not buy anything except items required for health and safety.
Simplicity
Work-Life Balance
I will not work more than 8 hour days each day.
Health
More Fruits And Veggies
I will eat a heart healthy diet by adding 2 cups of fruits and vegetables each day to achieve at least 4 cups per day.
Health
Happiness
I will write down three things every day for two weeks that I am grateful for or send one email every day thanking or praising someone.
Simplicity
Go for a Daily Walk
I will take a walk each day.
Simplicity
Eat Mindfully
I will eat all of my meals without distractions, e.g., phone, computer, TV, or newspaper.
Water
Eco-friendly Gardening
I will plant native species, landscape with water-efficient plants, and use eco-friendly fertilizers.
Reflection, encouragement, and relationship building are all important aspects of getting a new habit to stick.
Share thoughts, encourage others, and reinforce positive new habits on the Feed.
To get started, share "your why." Why did you join the challenge and choose the actions you did?