October 14 - October 28, 2016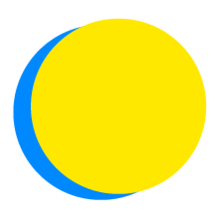 Beth Strauss
Points Total
0

Today

0

This Week

260

Total
Participant Impact
up to

72

miles

traveled by bus

up to

10

pounds of CO2

have been saved

up to

4

disposable cups

not sent to the landfill

up to

2

meatless or vegan meals

consumed

up to

4

organic meals

consumed

up to

0

pounds of paper

have been saved

up to

0

pounds

waste composted

up to

177

gallons of water

have been saved
Health
Know My Health
I will get my Core Four Biometrics tests (blood pressure, cholesterol, blood sugar and BMI).
Waste
Compost Food Waste
I will avoid sending .69 lbs (.31 kg) of food waste to the landfill per day.
Water
Conserve Toilet Water
I will save up to 12 gallons (45 L) of water a day by flushing only when necessary.
Energy
Turn it off
I will keep lights, electronics, and appliances turned off when not using them.
Waste
Use Reusable Bags
I will not accept any disposable bags when making purchases.
Energy
Switch to Cold Water
I will switch to washing my clothes in cold water, saving up to 1,600 lbs of C02 over the course of the next year.
Waste
Choose Two-Sided Printing
I will save up to .21 lbs (.09 kg) of paper per day by switching from one-sided printing to two-sided at work.
Water
Install a Low-Flow Showerhead
I will save up to 15 gallons (56 L) of water a day.
Waste
Use a Reusable Mug
I will avoid sending 1 disposable cup(s) to the landfill per day.
Waste
Use Reusable Containers
I will only use reusable containers for my lunches at work or school.
Waste
Recycle all Recyclable Materials
I will recycle all materials that are accepted by local haulers or drop stations in my community.
Health
Go Get a Check Up
I will make an appointment for my annual physical.
Water
Brush My Teeth Without Running Water
I will save up to 8 gallons (30 L) of water each day by turning it off while brushing my teeth.
Transportation
Use Public Transit
I will use public transit 12 mile(s) per day and avoid sending up to 1.73 lbs of CO2 into Earth's atmosphere.
Food
Choose Organic Ingredients
I will enjoy 1 meal(s) cooked with organic ingredients per day.
Food
Eat Meatless Meals
I will enjoy 2 meatless meal(s) per day.
Food
Weekly Meal Planning
I will reduce food waste and save money by planning a weekly menu, only buying the ingredients I need.
Food
Cook New Recipes
I will cook a new recipe every day that features organic and/or local ingredients.
Transportation
Just Drive Less
I will cut my car trip mileage by only taking necessary trips.
Food
Smart Seafood Choices
I will visit seafoodwatch.org or download the app and commit to making better seafood choices for a healthier ocean.