October 14 - October 28, 2016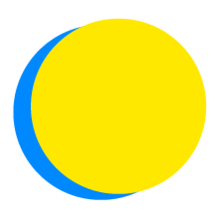 Stewart Thompson
Points Total
0

Today

0

This Week

280

Total
Participant Impact
up to

16

miles

traveled by bus

up to

5.5

pounds of CO2

have been saved

up to

4.0

lightbulbs

replaced

up to

2.0

disposable cups

not sent to the landfill

up to

6.0

plastic bottles

not sent to the landfill

up to

1.4

pounds

waste composted

up to

76

gallons of water

have been saved
Water
Fix Leaky Faucets
I will fix faucets that have been wasting up to 9 gallons (34 L) of water per faucet per day.
Waste
Use Reusable Containers
I will only use reusable containers for my lunches at work or school.
Waste
Use a Reusable Water Bottle
I will keep 2 disposable plastic bottle(s) from entering the waste stream.
Energy
Choose LED Bulbs
I will replace 4 incandescent lightbulb(s) with Energy Star-certified LED bulbs, saving up to $14 per fixture per year.
Waste
Compost Food Waste
I will avoid sending .69 lbs (.31 kg) of food waste to the landfill per day.
Community
Sign a Petition
I will sign a petition in support of an environmental or social initiative in my state.
Simplicity
Buy Only What I Need
I will not buy anything except items required for health and safety.
Transportation
Use Public Transit
I will use public transit 8 mile(s) per day and avoid sending up to (___) lbs of CO2 into Earth's atmosphere.
Waste
Use a Reusable Mug
I will avoid sending 1 disposable cup(s) to the landfill per day.
Water
Brush My Teeth Without Running Water
I will save up to 8 gallons (30 L) of water each day by turning it off while brushing my teeth.
Waste
Recycle all Recyclable Materials
I will recycle all materials that are accepted by local haulers or drop stations in my community.
Waste
Needs vs. Wants
I will adopt a "Needs Vs. Wants" approach and only buy things I need.
Water
Mulch the Base of Trees and Plants
I will prevent water runoff and increase absorbency by mulching the base of plants and trees at my home or work.
Food
Watch a Documentary
I will watch a documentary film about food with family and friends and talk about what we learned.
Water
Use Reusable Bottles
I will use a reusable bottle and stop purchasing bottled water, saving 1 disposable plastic bottle(s) a day.
Nature
Enjoy the Sunrise/Sunset
I will enjoy the sunrise and/or sunset each day.
Nature
Leave No Trace
I will practice the seven principles of leave no trace when doing nature activities alone or with family and friends.
Food
Choose Organic Ingredients
I will enjoy 2 meal(s) cooked with organic ingredients per day.
Health
Avoid Refined Sugar
I will adopt a diet free of refined sugars, which eliminates sweetened beverages, candy, and processed foods.
Water
Install a Low-Flow Showerhead
I will save up to 15 gallons (56 L) of water a day.
Food
Cook New Recipes
I will cook a new recipe every day that features organic and/or local ingredients.
Food
Locally-Sourced Meals
I will source 1 meal(s) per day from local producers.
Transportation
Just Drive Less
I will cut my car trip mileage by only taking necessary trips.
Waste
Buy in Bulk
I will only purchase bulk food items and avoid all single-package items.
Health
More Fruits And Veggies
I will eat a heart healthy diet by adding 2 cups of fruits and vegetables each day to achieve at least 4 cups per day.
Transportation
Conduct Virtual Meetings
I will not travel for meetings and will instead conduct them virtually.
Food
Join a Local CSA
I will sign up for a local CSA (consumer-supported agriculture).
Food
Weekly Meal Planning
I will reduce food waste and save money by planning a weekly menu, only buying the ingredients I need.
Health
Healthy Sleep
I will commit to getting 30 more minute(s) of sleep each night to achieve at least 7 hours per night.
Energy
Turn it off
I will keep lights, electronics, and appliances turned off when not using them.
Waste
Avoid Disposables
I will not use any disposable plates, cups, or cutlery.