October 14 - October 28, 2016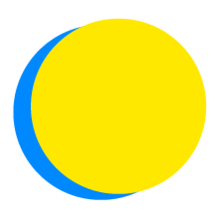 Carolina Vosátková
"Let the greening begin "
POINTS TOTAL
0

TODAY

0

THIS WEEK

135

TOTAL
participant impact
UP TO

84

gallons of water

have been saved

UP TO

0.0

meatless or vegan meals

consumed

UP TO

1.0

mile

traveled by bike

UP TO

3.0

plastic bottles

not sent to the landfill

UP TO

0.0

pounds of CO2

have been saved
Transportation
Just Drive Less
I will cut my car trip mileage by only taking necessary trips.
Food
Eat Meatless Meals
I will enjoy 0 meatless meal(s) per day.
Food
Join a Local CSA
I will sign up for a local CSA (consumer-supported agriculture).
Water
Use Reusable Bottles
I will use a reusable bottle and stop purchasing bottled water, saving 1 disposable plastic bottle(s) a day.
Water
Brush My Teeth Without Running Water
I will save up to 8 gallons (30 L) of water each day by turning it off while brushing my teeth.
Water
5-Minute Showers
I will save up to 20 gallons (75 L) of water each day.
Simplicity
Limit Social Media
I will limit my social media use to once per day.
Simplicity
De-Clutter my Home
I will de-clutter, clean, and donate or recycle unneeded items in my home.
Simplicity
Go for a Daily Walk
I will take a walk each day.
Simplicity
Buy Only What I Need
I will not buy anything except items required for health and safety.
Simplicity
Eat Mindfully
I will eat all of my meals without distractions, e.g., phone, computer, TV, or newspaper.
Simplicity
Support a Sharing Economy
I will create or support a sharing economy with family, friends, and neighbors.
Transportation
Go by Bike
I will commute by bike 1 mile(s) per day and avoid sending up to 0.0 lbs of CO2 into Earth's atmosphere.
Reflection, encouragement, and relationship building are all important aspects of getting a new habit to stick.
Share thoughts, encourage others, and reinforce positive new habits on the Feed.
To get started, share "your why." Why did you join the challenge and choose the actions you did?
---

Hello!

Still waiting for my team members from Green Office who are busy with Sustainable Week event right now!
Hope will join soon and we can be the best team of ECOCHALLENGE 2016!



Go Green!

---

Hi everyone!

I just create this "team", because I want to participate in Eco Challenge and I would love to If pro- environmental people like you would join me. That´s why I mainly invite people from Green Office Wageningen, but this team can be open to everyone you know!
I think it is good to have these kind of challenges more often then just once in the beginning of the year!
So join me and try this challange with me since 14th till till 28th of October!

For more information check the website or do not hesitate to contact me!

http://2016.ecochallenge.org/dashboards/challenges/simplicity