October 14 - October 28, 2016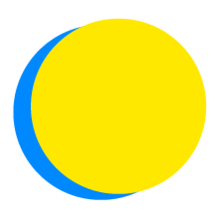 Brenda Wise
POINTS TOTAL
0

TODAY

0

THIS WEEK

895

TOTAL
participant impact
UP TO

0.0

gallons of water

have been saved
Energy
Replace Manual Thermostats
I will replace manual thermostats with programmable ones.
Energy
Consider Switching to an Electric Vehicle
Research or test drive an electric car or bike.
Health
Audit Toxic Products In My Home
I will research toxic chemicals found in cleaning supplies and personal care products and remove them from my home.
Water
Install a Low-Flow Showerhead
I will save up to 15 gallons (56 L) of water a day.
Waste
Start Composting
I will start a compost collection at home, work, or school.
Waste
Find Local Recycling Depots
I will find out where to recycle the recyclable items that I can't put in my curbside bin.
Food
Plant an Herb Garden
I will plant an herb garden in my home, workplace, or dorm room.
Food
Buy from a Farmers Market
I will purchase produce and meat from a local farmers market or food co-op.
Food
Visit a Local Farm
I will visit a nearby farm to pick my own fruits and veggies.
Food
Try a New Way to Prep
I will try a new method of food preparation, such as canning, pickling, or baking bread.
Health
Support Pollution Reduction
I will learn about water and air quality issues in my area, how they are impacting human and environmental health, and how I can help.
Water
Insulate Water Pipes and Water Heater
I will avoid wasting water while waiting for the shower or sink to heat up.
Water
Fix Leaky Faucets
I will fix faucets that have been wasting up to 9 gallons (34 L) of water per faucet per day.
Water
Mulch the Base of Trees and Plants
I will prevent water runoff and increase absorbency by mulching the base of plants and trees at my home or work.
Water
Eco-friendly Gardening
I will plant native species, landscape with water-efficient plants, and use eco-friendly fertilizers.
Energy
Disable Screen Savers
I will disable screen savers and will put the computer to sleep instead, saving up to 28% % more energy.
Energy
Switch to Cold Water
I will switch to washing my clothes in cold water, saving up to 1,600 lbs of C02 over the course of the next year.
Water
Collect Rain Water
I will create a rain garden or bioswale, or use rain barrels to collect water for outdoor watering needs.
Reflection, encouragement, and relationship building are all important aspects of getting a new habit to stick.
Share thoughts, encourage others, and reinforce positive new habits on the Feed.
To get started, share "your why." Why did you join the challenge and choose the actions you did?