October 14 - October 28, 2016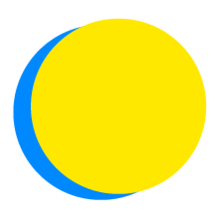 Winnie Zhang
Points Total
0

Today

0

This Week

430

Total
Participant Impact
up to

10

meatless or vegan meals

consumed

up to

5.0

zero-waste meals

consumed

up to

56

gallons of water

have been saved

up to

5.0

conversations

with people
Nature
Enjoy the Sunrise/Sunset
I will enjoy the sunrise and/or sunset each day.
Community
Talk to my Friends
I will decide which social or environmental issue in my community is most important to me and tell 1 friends per day about the issue.
Water
Mulch the Base of Trees and Plants
I will prevent water runoff and increase absorbency by mulching the base of plants and trees at my home or work.
Water
Eco-friendly Gardening
I will plant native species, landscape with water-efficient plants, and use eco-friendly fertilizers.
Energy
Consider Switching to an Electric Vehicle
Research or test drive an electric car or bike.
Energy
Turn it off
I will keep lights, electronics, and appliances turned off when not using them.
Food
Weekly Meal Planning
I will reduce food waste and save money by planning a weekly menu, only buying the ingredients I need.
Water
Brush My Teeth Without Running Water
I will save up to 8 gallons (30 L) of water each day by turning it off while brushing my teeth.
Waste
Recycle all Recyclable Materials
I will recycle all materials that are accepted by local haulers or drop stations in my community.
Health
More Fruits And Veggies
I will eat a heart healthy diet by adding 2 cups of fruits and vegetables each day to achieve at least 4 cups per day.
Energy
Heat and Cool Naturally
I will naturally heat and cool my house, office, or dorm room by opening or closing my windows, curtains, and blinds, and by using fans.
Food
Try a New Way to Prep
I will try a new method of food preparation, such as canning, pickling, or baking bread.
Food
Cook New Recipes
I will cook a new recipe every day that features organic and/or local ingredients.
Waste
Use Reusable Bags
I will not accept any disposable bags when making purchases.
Waste
Go Paperless
I will reduce the amount of paper mail that I receive by opting into paperless billing and/or unsubscribing from catalogs.
Food
Zero-Waste Cooking
I will cook 1 meal(s) with zero waste each day.
Food
Eat Meatless Meals
I will enjoy 2 meatless meal(s) per day.
Energy
Switch to Cold Water
I will switch to washing my clothes in cold water, saving up to 1,600 lbs of C02 over the course of the next year.
---

I always put a reusable bag in my handbag, so that I don't have to buy plastic bags.

---

---

Whoo-hoo points! Great challenges you accepted for the EcoChallenge. Zero waste meals is a great goal and a tough challenge! Keep us posted on how it's going. :-) Thanks for participating!