October 14 - October 28, 2016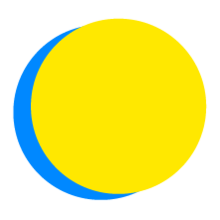 Environmental Ambassadors
Points Total
0

Today

0

This Week

386

Total
Team Impact
up to

112

miles

traveled by carpool

up to

51

pounds of CO2

have been saved

up to

14

disposable cups

not sent to the landfill

up to

4

lightbulbs

replaced

up to

9

meatless or vegan meals

consumed

up to

13

organic meals

consumed

up to

14

outdoor meals

consumed

up to

28

plastic bottles

not sent to the landfill

up to

195

gallons of water

have been saved
October 20 at 12:56 PM

I'm in the process of winterizing my home!  I've bought some weather strips, window liners, and some thermal curtains.  Soon that challenge will be completed :) 

October 15 at 7:30 PM

for the past two days i have tried to complete all four challenges but it was kind of hard. i completed three the first day and two the second day. i was able to car pool to school one day, and the next day i did not use my car, i walked. after five days i will make four new challenges for myself and see how i do with those. 

October 13 at 10:11 PM

Starting today I have decided to go with a Vegetarian Diet, and try to source my fruits and vegetables from either local farms or by organic. The nature challenges are what I try to do when I can and I am excited to try and implement more of the challenges in my everyday life instead of every now and again. 
3 Team Members
Recently active team members
October 28, 2016

Completed One Daily Action on 10/28/16

October 28, 2016

Completed One Daily Action on 10/28/16

October 20, 2016

Posted to Your Feed
Competitions