October 14 - October 28, 2016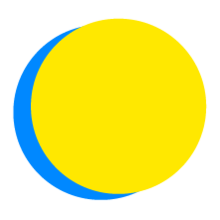 LaneCC Titans
Points Total
0

Today

0

This Week

836

Total
Team Impact
up to

7

pounds of CO2

have been saved

up to

90

minutes

spent outdoors

up to

1

pounds of paper

have been saved

up to

69

plastic bottles

not sent to the landfill

up to

180

minutes

not spent in front of a screen

up to

441

gallons of water

have been saved
October 28 at 8:26 AM

This was a great experience ... As usual!  :-)

October 27 at 8:43 PM

It's definitely hard to keep up with this stuff when you crash into a bit of a depression, but I'm doing good so far.  I have appreciated this have enjoyed this challenge greatly, and I look forward to taking it again next year. Thanks To Cory for sharing me with this chllenge. 

October 26 at 9:22 AM

The challenge has been a helpful reminder to meet my simple goals. It's great!

October 17 at 11:18 PM

I continue to appreciate the challenges I am finding. Some will certainly be quite challenging (having a weekly menu when my meals repeatedly consist of week old ingredients thrown into the microwave) while others will be easy if I just take a moment to remember I need a moment for myself (15 minutes outside in gratitude).  I will continue to...

October 16 at 11:41 PM

Today, I decided upon these three things I am thankful for. Figured I'd share them.  Being able to come home and see my cat Finally sleeping long enough and deep enough that I was well rested Having friends willing to be there when I need their help

October 15 at 9:42 PM

I sent an email to my first instructors here at Lane. It was very soothing and also bittersweet, as life has limited my ability to see them.  To often do I remember a face, or think of one I see everyday, and realize they will be gone. Some, it is obvious it will be sooner than most. Life is fleeting, and that fleeting both weighs upon my...
6 Team Members
Recently active team members
October 27, 2016

Posted to Your Feed

October 28, 2016

Posted to Your Feed

October 25, 2016

Completed One Daily Action on 10/25/16

October 25, 2016

Completed One Daily Action on 10/25/16

October 24, 2016

Completed a One-Time Action

September 30, 2016

Joined a Team
Competitions