October 14 - October 28, 2016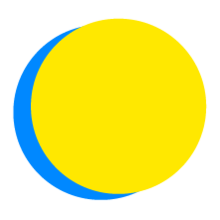 CCC Naturally Green
NW Natural
Points Total
0

Today

0

This Week

9,580

Total
Team Impact
up to

35

locally sourced meals

consumed

up to

100

meatless or vegan meals

consumed

up to

154

organic meals

consumed

up to

15

outdoor meals

consumed

up to

124

zero-waste meals

consumed

up to

192

miles

traveled by bike

up to

1,196

miles

traveled by bus

up to

7.0

miles

traveled by foot

up to

290

pounds of CO2

have been saved

up to

64

lightbulbs

replaced

up to

1,890

minutes

not spent in front of a screen

up to

319

disposable cups

not sent to the landfill

up to

4.6

pounds of paper

have been saved

up to

770

plastic bottles

not sent to the landfill

up to

12

pounds

waste composted

up to

2,698

gallons of water

have been saved

up to

1,475

minutes

spent exercising

up to

2,190

minutes

of additional sleep

up to

27

conversations

with people

up to

25

hours

volunteered

up to

3,530

minutes

spent outdoors
October 28 at 10:59 PM

It was a beautiful Fall day in Portland, the perfect day to get outside to enjoy some fresh air and sunshine!

October 28 at 5:51 PM

When your dog is up at 5:30 am, doesn't want to go to the bathroom but has a ton of energy....you go for a walk around the neighborhood...

October 28 at 5:46 PM

Final day but keep the activities going!

October 28 at 2:51 PM

I time my shower with music. Two songs usually ends up to be just around 5 minutes and it lets me know about where I am as far as time spent.

October 28 at 12:30 PM

Of the 6 things I chose to work on, I was able to accomplish 4 of them most days. The other two were a little harder but I was able to accomplish them the majority of the time. I found that when you're out & about it's a little harder to avoid disposable items especially when traveling.

October 28 at 12:28 PM

Last day - I plan to continue to work on the challenges I've chosen & try to incorporate some new things as I go.
51 Team Members
Recently active team members
October 28, 2016

Completed a One-Time Action

October 28, 2016

Posted to Your Feed

October 28, 2016

Completed a One-Time Action

October 28, 2016

Completed a One-Time Action

October 28, 2016

Posted to Your Feed

October 28, 2016

Completed One Daily Action on 10/28/16

October 28, 2016

Posted to Your Feed

October 28, 2016

Completed One Daily Action on 10/28/16

October 28, 2016

Posted to Your Feed

October 28, 2016

Completed Your Profile
Competitions